Innkapslete, støvtette transportbelter

The conveying belt floats in a steel/stainless steel or composite outer tube on an air cushion which makes
these tubular conveors a very soft, silent and dust-free system.
Its qualities are recognised by industrial users dealing with dangerous and sensitive materials.

These tubular conveyors offers a safe industrial solution (temperature, hygroscopic, crossed pollution) for your
materials, people and environment, and are also recommended for corrosive, abrasive and dusting products.

These tubular conveyors with its reversible functioning can be associated with extraction, regulation and division functions,
and with gathering/parting of products. A dynamic weighing function can be integrated.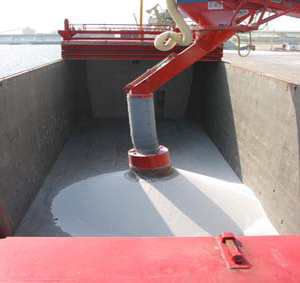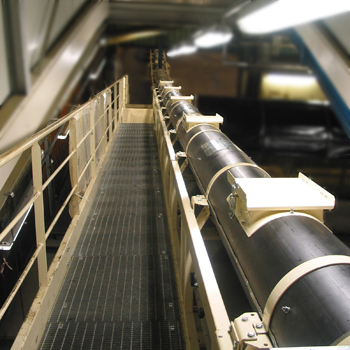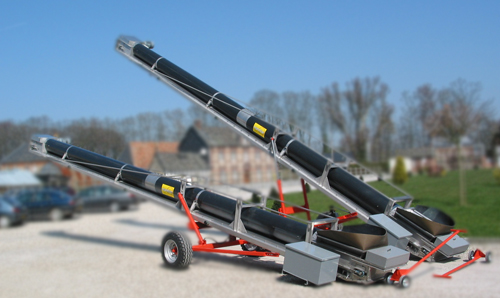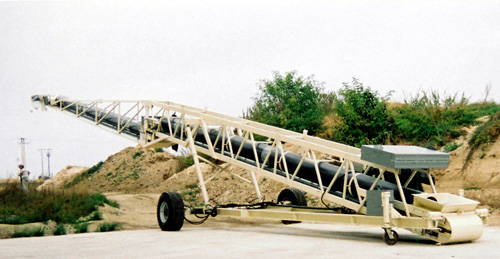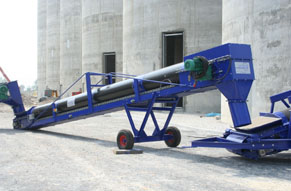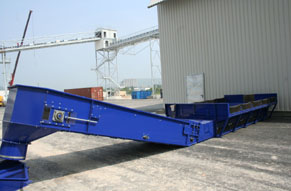 Bevel square, mobile conveyors,
Container, road and railway, fluvial and maritime loaders, bigbag-filling and dosing.
Conveying and process solutions, made to measure according to customer requirements.
The advantages are validated: anti-corrosion, sealed, flexible, and more effective than conventional designs
(with equal belt width thanks to the deep placing in feeding-through).
Click here for more examples of tubular conveyors

Some products and materials transported by :

Grain, Salt, Flyash, Sand, Soap powder, glass powder .... see a fairly complete list here